Demented Cookies
So we all decorated gingerbread cookies for Christmas... here's a shot of them, apparently a very normal selection of cookies: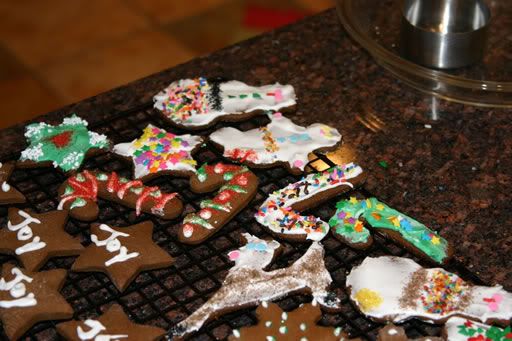 Until you look a bit closer... here's a poor fellow missing a leg: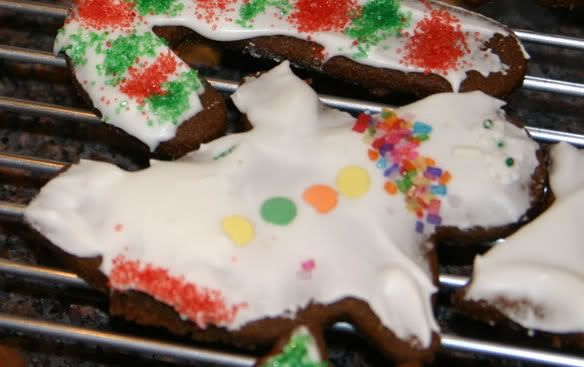 A dog apparently owns this snowman...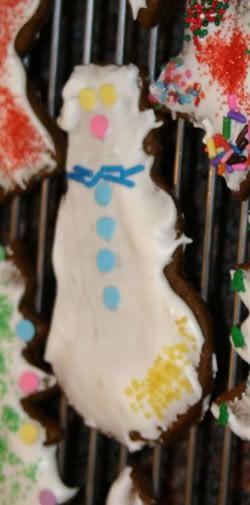 Ouch, this one had to hurt!!!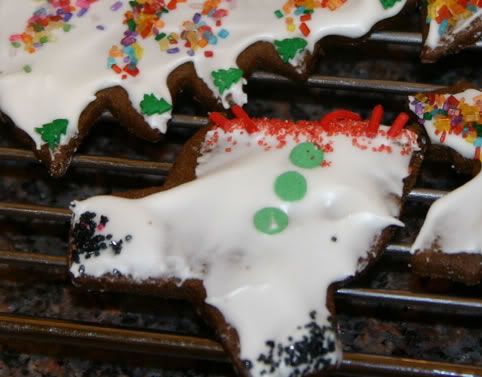 Here's one of my favorites, the Very Angry Angel
And I liked the femoral artories on this one:
I'm not exactly sure what happened here but it was apparently fairly bloody
This is what happens when you have three guys do most of the cookie decorating!!