Spring on the bluff
About a month ago I walked down our bluff path and took some pic's of the flowers which we'd laboriously planted the previous fall.
Here's the top of the path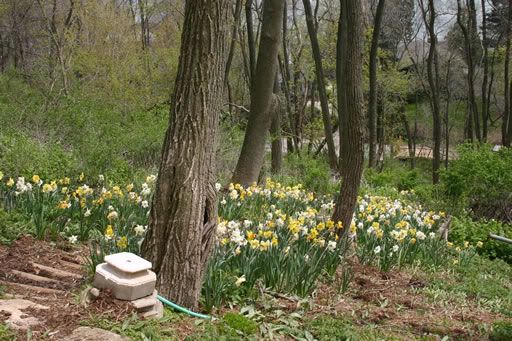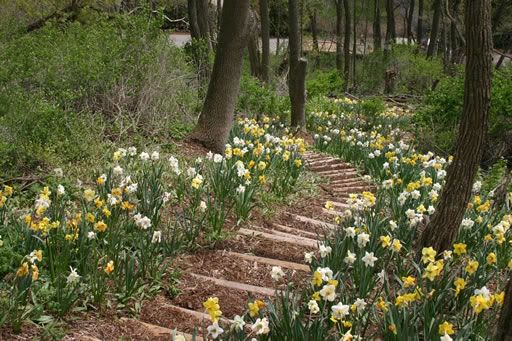 This is near the bottom, where there's a big patch of skunk cabbage. Please note that all those annoying-looking garlic mustard plants in the background have all been pulled up by the roots since this picture was taken!!!!