Pix from St Barth's, March 2007
Just for kicks we tried a private plane into St Barth's this time. It was about a 75 minute flight from San Juan, Puerto Rico.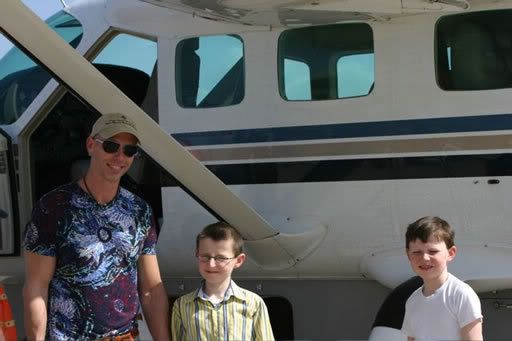 ROCK STAR!!!!!!!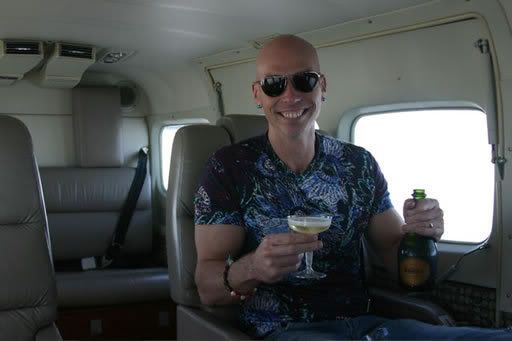 Nice view of Columbier Beach, I'd never seen it this crowded with ships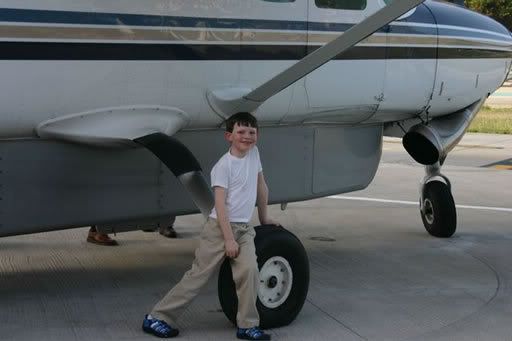 First things first, it's off to the beach!!!!
Dinner the first night was at the fabulous Wall House. Sam and I stuffed ourselves, but I think the boys got worn out by the waves ;-)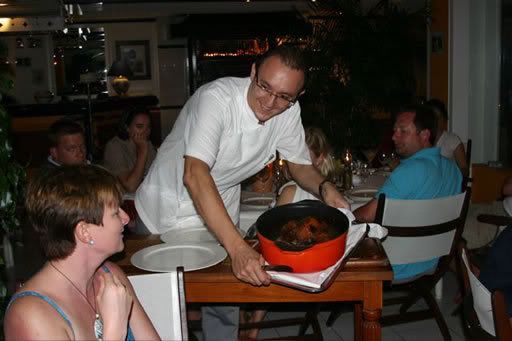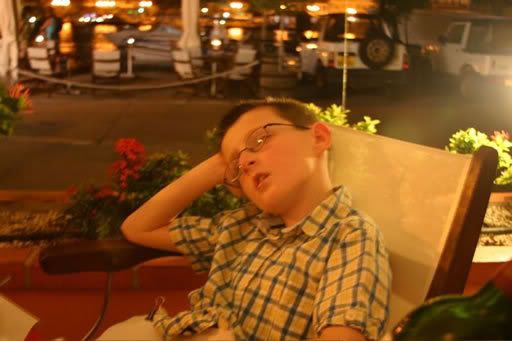 Here's our breakfast of champs!! Every morning the kids and I would go to the local pastry shop and pick up some goodies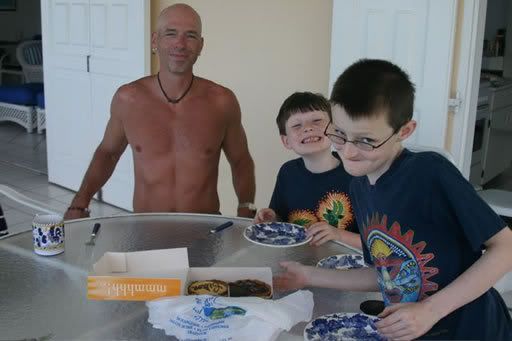 And then it's back to the beach!!!!!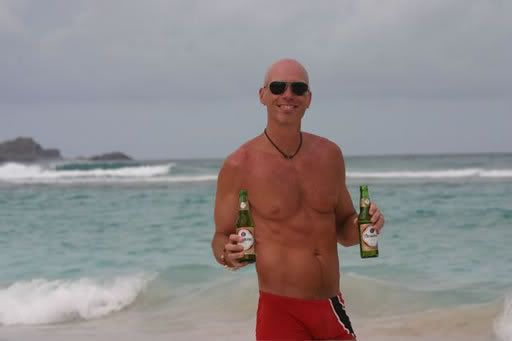 Here's Matthew getting obliterated by a wave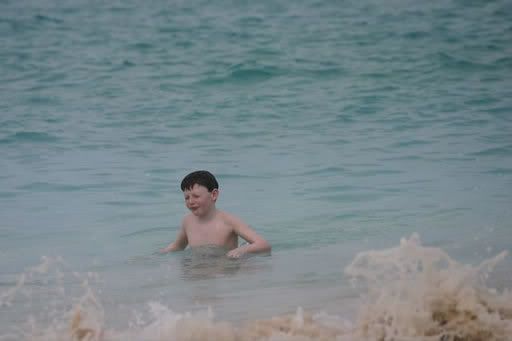 Wow, watching that made me thirsty!!!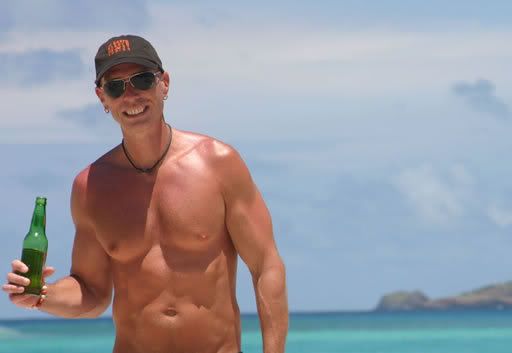 We had Easter on St Barth's, we found these giant chocolate eggs in the grocery story and just couldn't resist... of course, breaking it open was the fun part!!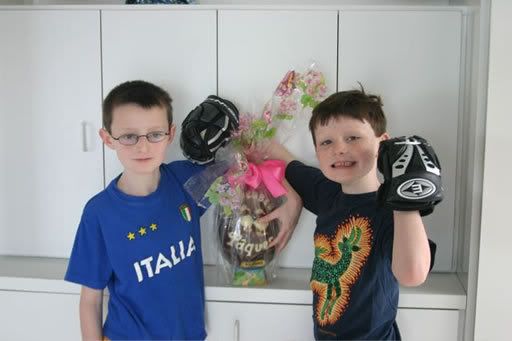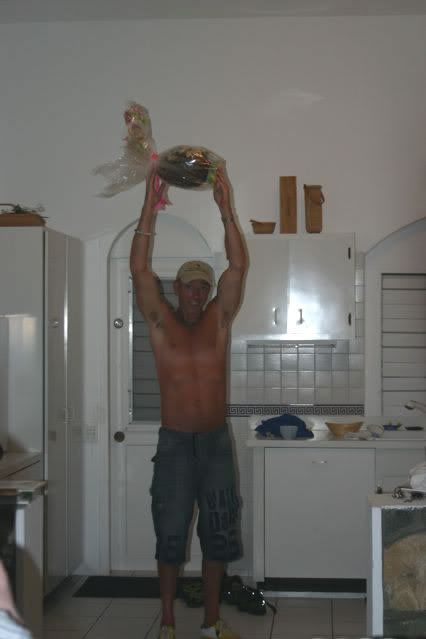 Here's a view from our villa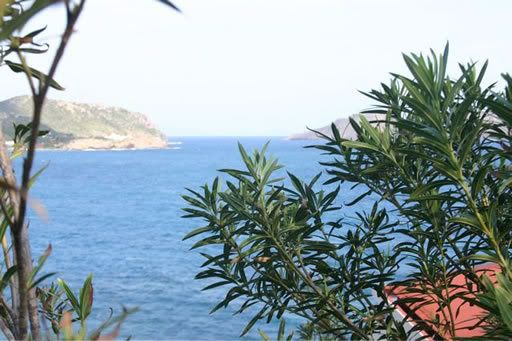 And this is across the harbor, looking towards the crazy St Barth's airport
Here's some local wildlife!!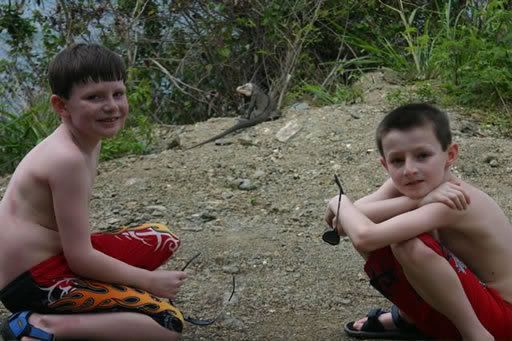 And now, it's back to the beach!!!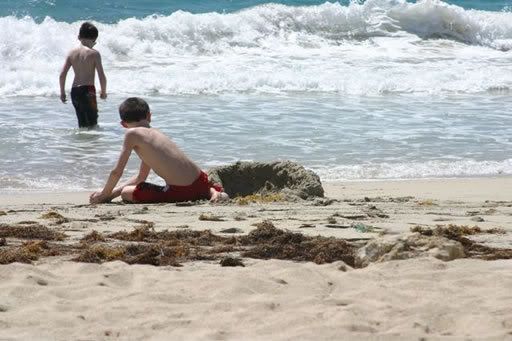 SPLASH!!!!!!!!!!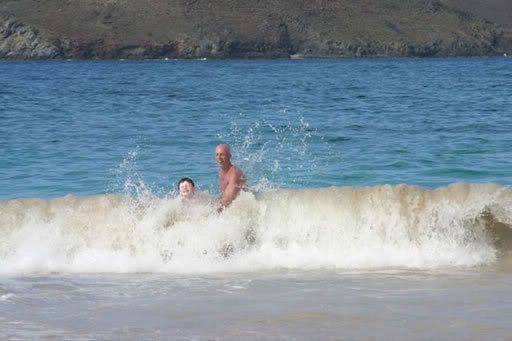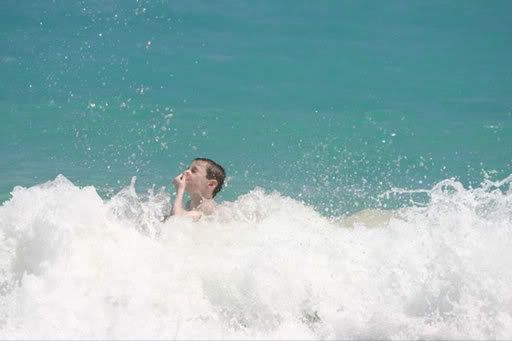 Breakfast again!
And finally time to head back, in a different plane this time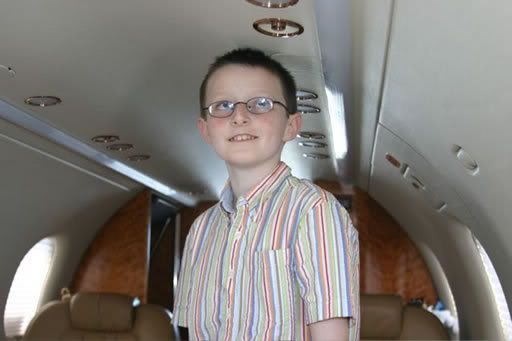 Bye bye St Barth's!!!
Killing time back in San Juan... notice Matthew's shorts!!