Death to the Gingerbread House!!!
Nothing lasts forever, and so it was time for the Gingerbread house to go.... and when it's time to destroy something, all you really need is a couple of boys (with a hammer)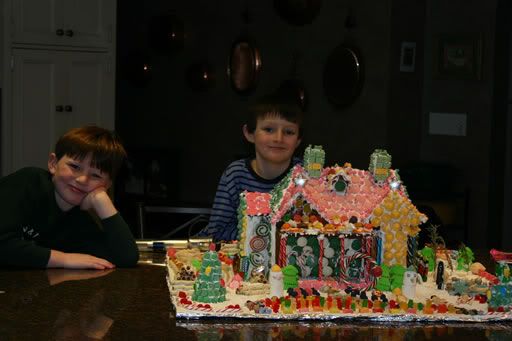 And here they are enjoying the delicious anticipation, as well as a few pieces broken off the side of the house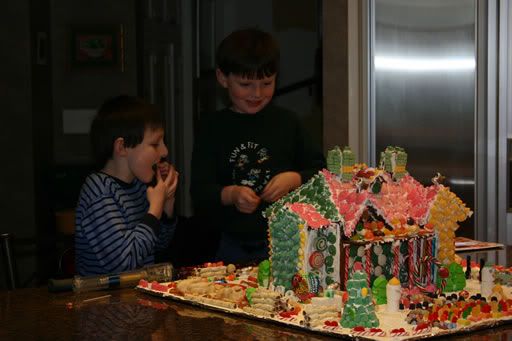 Here comes the hammer!!!!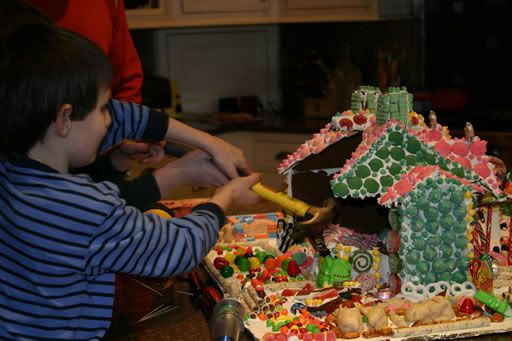 And finally the entire thing has been reduced to rubble... mission accomplished!