The Death Star... or, Sphere 'o Fear
Robert received the ultimate Lego creation for Christmas... a literally 3000-plus-piece model of the Star War's second Death Star. It's a model for ages 16 and up... well, Lego, meet 8-year-old Robert!
Here's how it looked after a few hours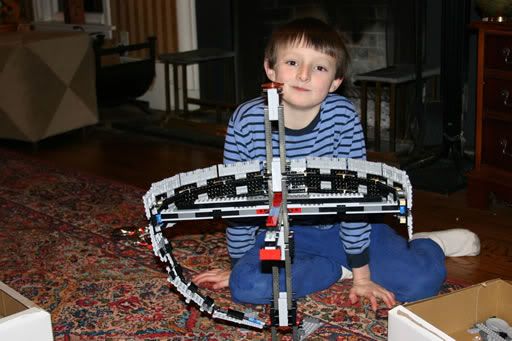 A few days later, it's taking shape slowly
Matthew's working on a Star Destroyer with pieces Robert hasn't needed yet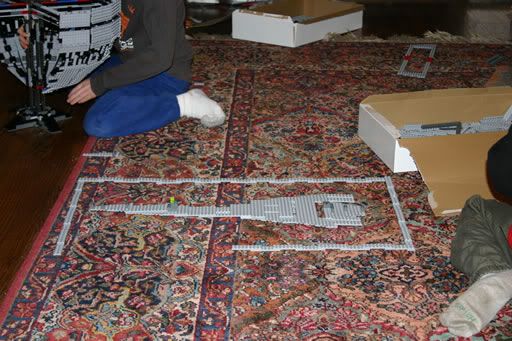 A week later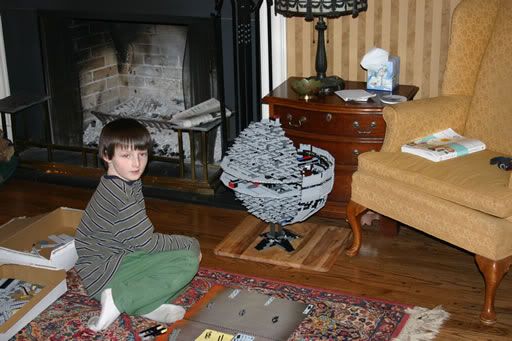 Here it is nearly done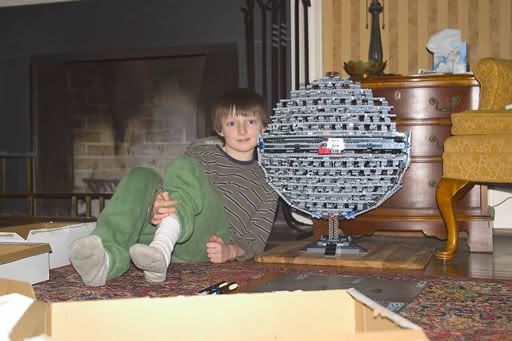 And finally, by the end of January, the Death Star was completed!!!!