We finally went to Cabo!!
We got to go down for a few nights just us two!! We stayed at Las Ventanas al Paraiso, and just kind of relaxed. We got to see whales a couple of days, you could see them spouting offshore (I always screamed "Thar she blows!!!") and slapping their tails down into the water. It was a beautiful resort, but honestly it got a bit boring...
Here's the view looking out from the room, that's Sam reading outside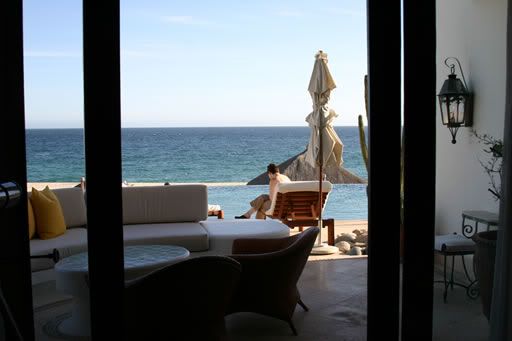 And here's Sam as viewed through a cactus!
And here's some bird-like thing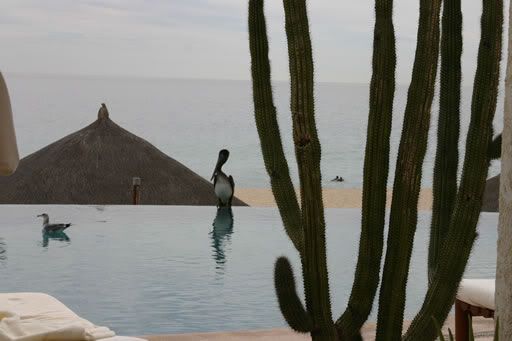 Look, I got a tatoo!!!