Rome, July 2006
We began the big 2006 trip in Rome, where we met up with my parents who'd already been in Italy for a while. These pictures feature us looking amazingly exhausted as we struggle with the first couple of days of being jet-lagged. Not to mention the 100+ heat every day, or the crowds of tourists everywhere....
Here we all are, trying to stay awake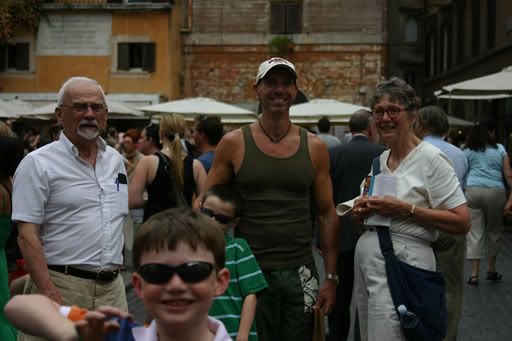 And here's Matthew eating his very first pasta dish of the trip!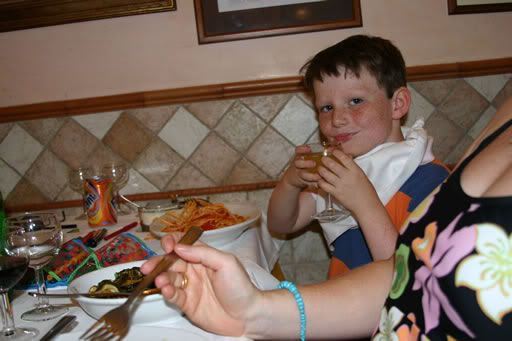 This is that one building that everybody loves to hate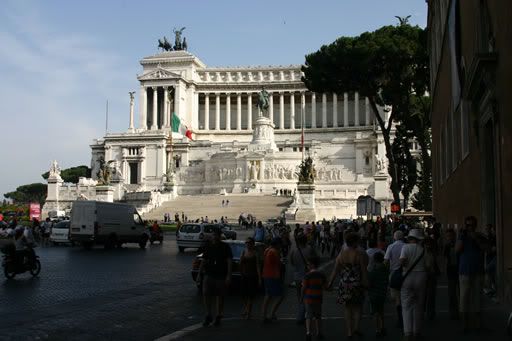 The boys look like they're ready to enter the Matrix!!!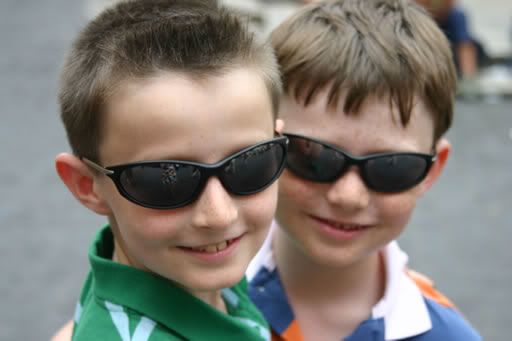 Robert and Matthew are not impressed by the Pantheon, obviously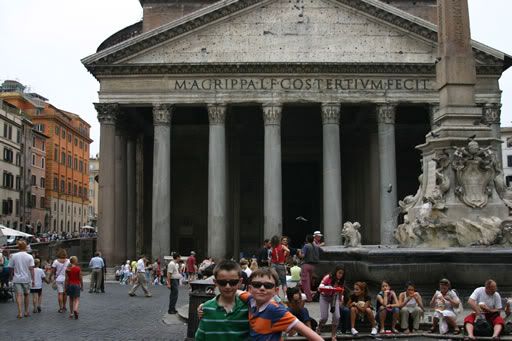 Everybody's a little tired today....
We got a tour guide who took us all through Palladen Hill (sp?), through the forum, and then (skipping the massive line!!) through the Colluseum.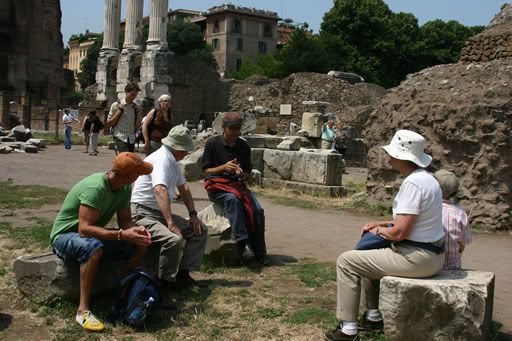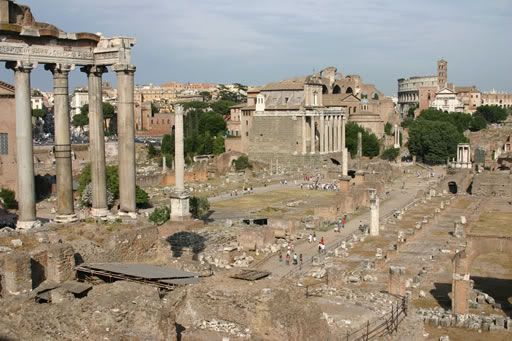 You can see some of the original marble here...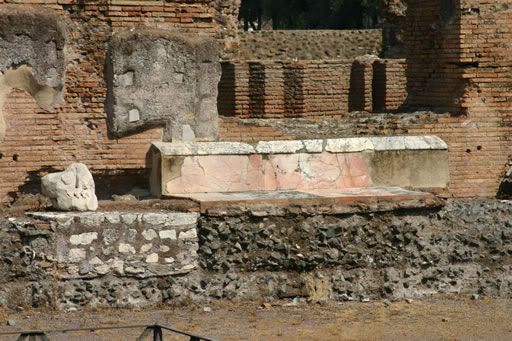 This is what the interiors of a lot of these buildings used to look like, completely covered in amazing inlaid marble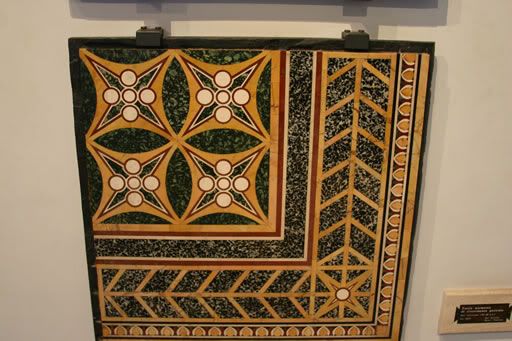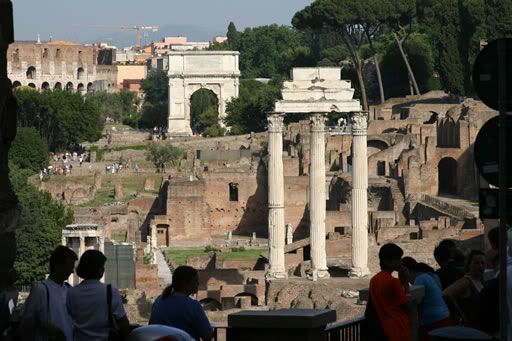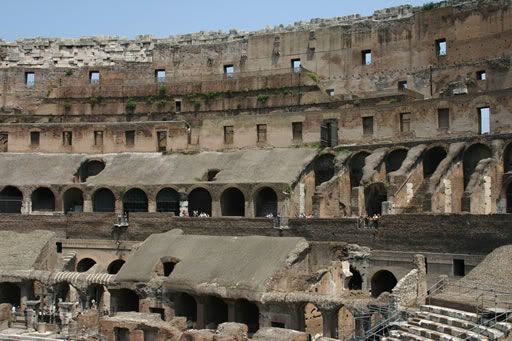 This picture was pretty cool I thought!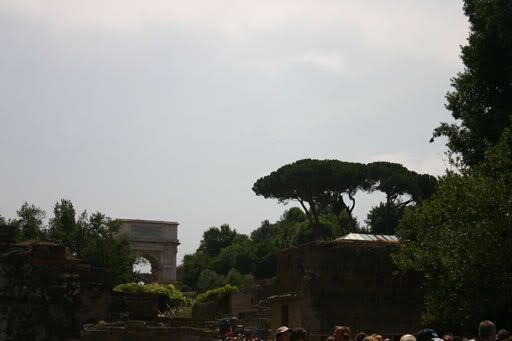 Matthew became fascinated with Euros, and attempted several counterfeits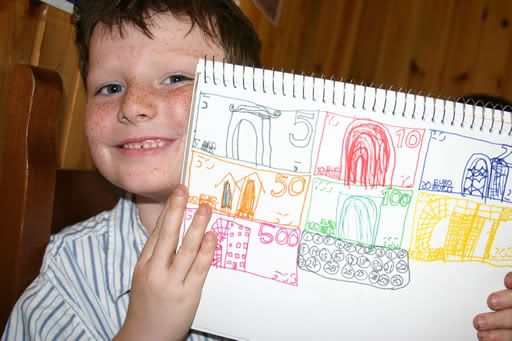 And here we are back at the hotel, at the end of a very long, hot day