Isle of Capri
One day we risked our lives by allowing a taxi to drive us down the Amalfi coast to the actual town of Amalfi, where we grabbed a ferry and visited the Isle of Capri!
This is about where the drive started, amazing views the whole way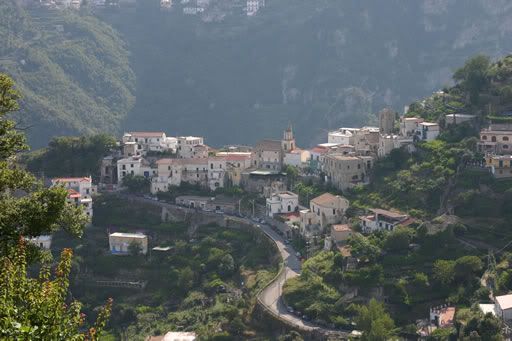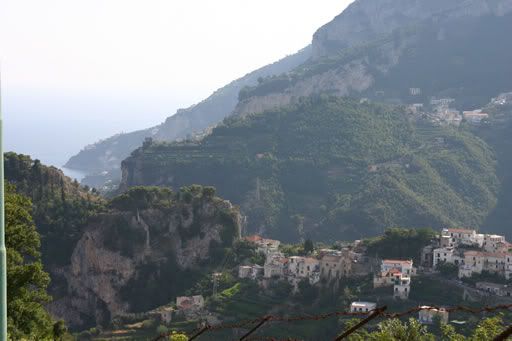 The town of Amalfi apparently has a very popular beach, which we somehow successfully fought the urge to visit
Here we are on the ferry!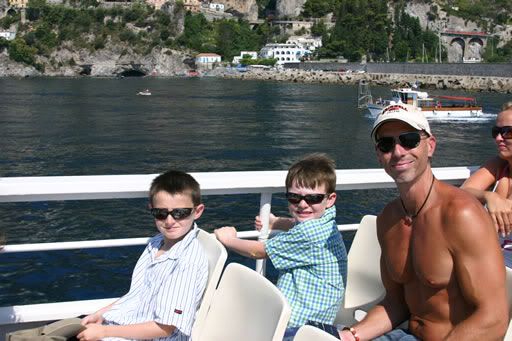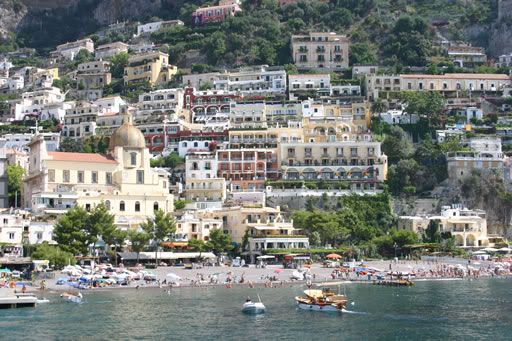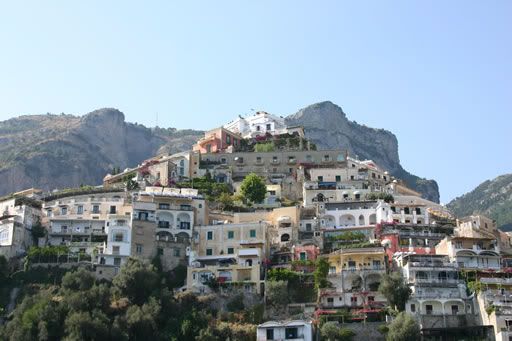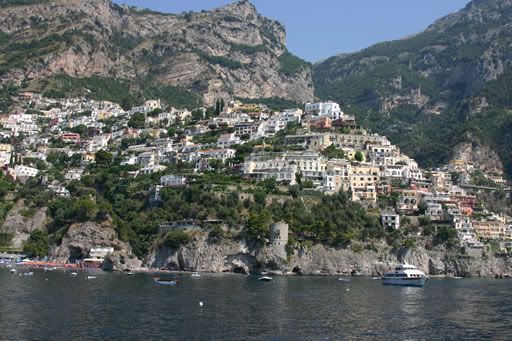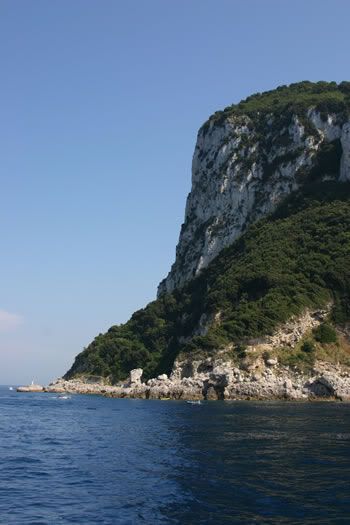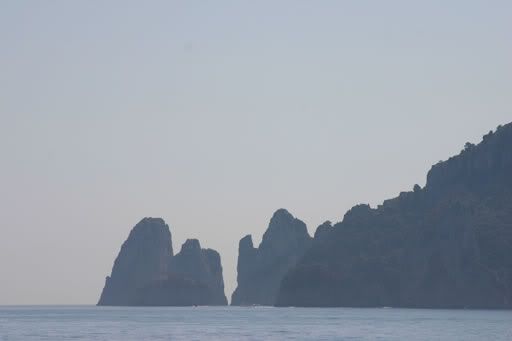 And finally, into the Capri harbor!
Capri in July was totally jam-packed of course, but we managed to find a great lunch place up above most of the crowds. Here's the view from our table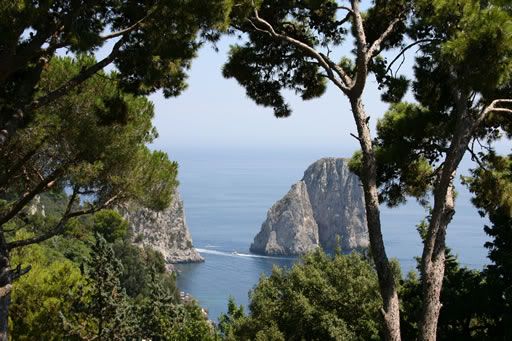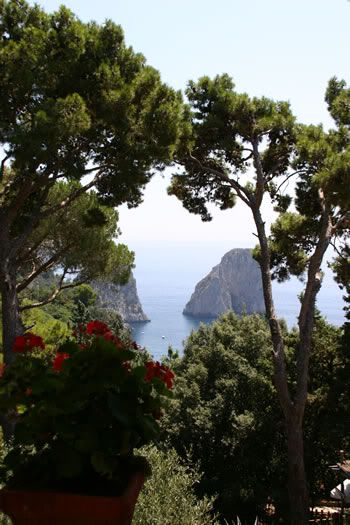 Robert got to eat a lot of squid!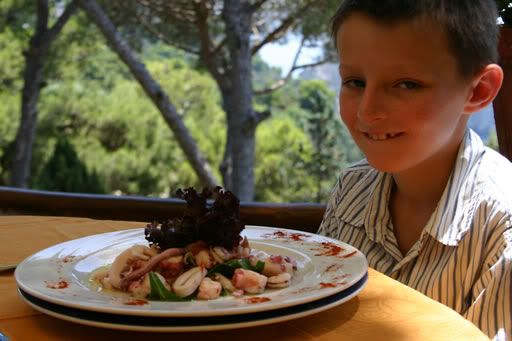 Then it was time to go back to Ravello....
And we had beer!!!!